Online Blackjack Casinos Accpting UseMyFunds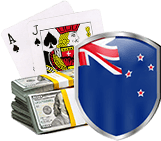 When it comes to playing online blackjack, Australians have a decent selection of deposit methods available. Whether you're new to blackjack online and looking for information on adding Aussie dollars to your bankroll, or looking for a secondary option, UseMyFunds may be just for you.
Forget about giving your credit card details to the casino or waiting days for an old fashioned check to arrive in the mailbox. UseMyFunds is an innovative way to transfer money from your own bank account to the casino without sharing any of your sensitive information. On top of that, UseMyFunds is one of the easiest ways to add Australian dollars into an online blackjack account. If you want to know more, keep reading. We'll show you everything you need to know and how to get started.
#
Casino
Bonus
AU?
Review
Visit Casino
How UseMyFunds Work For Online Blackjack Deposits
With UseMyFunds, you can make a real cash deposit in minutes as long as you have an account with a banking institution that has partnered with the service. Here's a breakdown.
Find an online blackjack casino that accepts Australians.
Create a free account at the casino. Don't forget to verify the information you signed up with is true and accurate.
Go to the cashier in the dashboard and select UseMyFunds. You will be directed to another page in which you will have to provide simple details and a chosen password. This will be your UseMyFunds account details.
Once this is completed, you will be taken to your online bank account and will be asked to sign into the backend.
Now you will choose to transfer money from your bank account to the casino.
Confirm and wait to be taken back to the casino dashboard.
You will instantly see Australian dollars in your bankroll.
Benefits For Australians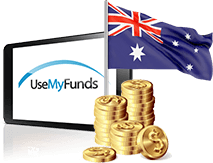 We're sure Aussie blackjack players will love UseMyFunds. This is a payment method which could not get any easier. Plus, it is as anonymous as it can possibly get without using a crypto-currency or offline payment method. The casino and UseMyFunds will never actually see any of your financial details; just you and the bank. This means there is no possibility of any details getting stolen or lost.
Unlike third party eWallets, you will not have to sign up for an account and wait a few days for full activation. What's even better is the zero fees! That's right, when Australians use UseMyFunds, there are no fees to make cash deposits.
Find a Leading UseMyFunds Online Blackjack Casino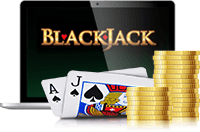 If you're ready to play blackjack online in Australia, UseMyFunds should be a definite consideration. Be sure to browse our top recommendations for legal Aussie blackjack casinos. These are the best in the industry. From software and game selection to customer service and banking options we've tested it out. Meticulously reviewed by our team of online blackjack enthusiasts, you'll be sure to find a casino right for you.
UseMyFunds Frequentoly Asked Questions
If you want to know more about Australian UseMyFunds casino options, take a look at the most popular questions we've been asked.
What is UseMyFunds?
UseMyFunds is a payment gateway owned and operated by UseMyServices a financial company with 30 years of experience. UseMyFunds was started in 2002 and formally known as UseMyBank. You may still see UseMyBank and the old logo on some of the casino websites. You can be sure that this is the same company, but has not been updated on the operators' site.
How does UseMyFunds work?
UseMyFunds is more attune to an instant eCheck service rather than an eWallet. There is no direct linking with bank accounts, nor does the service require you to provide your personal information (apart from an email). As a buffer, UseMyFunds allows you to transfer money from your personal bank account to a blackjack casino account in just a few minutes; no strings attached.
Should Australian blackjack gamblers make a deposit with UseMyFunds?
All things considered, Aussies should at the least consider UseMyFunds as an online payment method. It's easy, safe and very transparent. It offers some anonymity while ensuring your privacy is respected.
Is UseMyFunds safe?
Yes. The safety and security measures which have been used on the UseMyFunds site, including the database and backend, are top notch. You can feel relaxed in knowing that the UseMyFunds system is just as secure as your online banking account.
Can I make a withdrawal?
In Australia, you may have the option to make a withdrawal from a blackjack casino with UseMyFunds. However, not all casinos or banks will allow this option. If it is available, you will have to download and complete the PAD form which basically gives the casino permission to transfer money into your bank account. There will be a surcharge from UseMyFunds. You will also want to verify whether or not the casino charges a fee or has a minimum or maximum withdrawal limit.
What banking institutions work with UseMyFunds Australia?
As of 2021, Australians with a ANZ, Commonwealth Bank, NAB, St. George, or Westpac bank account will be able to use the UseMyFunds services. This list may be updated so be sure to check back regularly.
What are the fees?
There are no fees to make a deposit with UseMyFunds. However, there will be a small fee to withdrawal real cash from the blackjack casino to your bank. All transfers will be made in the local currency which is Aussie dollars.
Related